Technology
Latest dental technologies to improve your oral health.
At The Tooth Group, we use the latest dental technologies to improve your oral health and well-being. Our patients appreciate a more efficient treatment plan, with the added benefit of less discomfort and pain.
If you have any questions regarding treatment plans or procedures please ask us, call 0800 866 841 or email us here.
Digital Xrays

There are several benefits to using digital Xrays over traditional dental Xray systems. Some of these include reduced radiation (up to 90% less than Xray films), quicker processing time equals shorter appointment, highly improved imaging from quality with the ability to adjust colour and size, images are digital therefore are easily transferrable between practices.

Laser Diagnosis

Decay in the deep grooves of the biting surfaces of teeth is difficult to detect at times. It may look like harmless staining but in fact bacteria have already started the break down process causing decay underneath. The laser looking pen is painless and we use it in conjunction with our dental exams to check any areas that look suspicious. It gives us a reading that we can identify as stable or not. The benefit of this is that we can address decay at very early stages thus preventing larger more expensive restorations.

Intraoral camera

It's easy for us to see but a lot easier for you to see now too! We have a special camera available that takes some quick snaps in your mouth so you know what we are talking about!

It's easy for us to see but a lot easier for you to see now too! We have a special camera available that takes some quick snaps in your mouth so you know what we are talking about!

Sterilisation

The Tooth Group abide by the highest standards when it comes to sterilising. Our sterilisation process kills 100% of bacteria that come in contact with the instruments. Our standards are set above standard regulations and we strive to keep it that way.

Rotary Endodontics

Our dentists use Rotary endodontics for root canal treatment. This means we use an electric hand piece instead of manual files. The main advantage to this is tissue and debris are more easily removed decreasing the amount of time spent in the dentist's chair.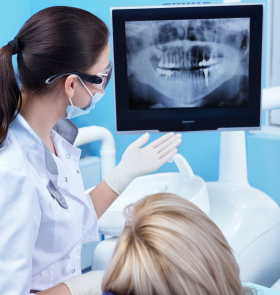 To make an appointment, Call
0800 866 841
Awesome was half hour late but I still got in for a appointment waited only 10 mins or less. Lovely quality people, felt very comfortable and relaxed 👌👍😊
Very friendly and professional. Very glad we visited The Tooth Group 🙂
Fast, efficient and had me in the same day because of a cancellation. Lovely staff, great doctor, only reason for the 3 stars is website pricelist says 100-250 for tooth extraction depending on the extraction. I had a broken premolar removed, process took max 10 mins and I was quoted 250-350 in the chair. That surprised me for sure, especially since 360 was the cost of removing a tricky wisdom tooth in Auckland and 180 was the cost of the opposite premolar in Tauranga (one of the few things cheaper in Tauranga than Hamilton it seems). The cost was 250 in the end but I think they need to adjust their online pricing as that was what was why I went to that practice.
Hollie Tawhiao
2020-07-20
Cant rate this practice highly enough - super efficient, thorough, friendly and understanding when dealing with dental anxiety patient, and their pricing is very inexpensive.
Sofia Del Grosso
2020-02-27
Best dental experience I've had, always found the dentist a nerve racking place to go but they make you feel completely comfortable. No issues and very efficient service.
Chloe Flemming
2019-08-09
Dr Yong is a great dentist, friendly and professional. Thanks to him and to all the team!
Alexander Egorov
2019-03-02
What a great bunch of people. It can be really stressful going to the dentist but Amelia explained everything, was kind and made me feel relaxed and at ease.
Dr Liew is the top dentist in town 😄.Thank you for understanding my nervousness and supporting me for the treatment that was required. I highly recommend The Tooth Group😆.
Booked a half hour appointment for my daughters first visit. She was scared and instead of trying to make the experience easier for her they took one xray of her tooth and referred us to a "child specialist" in New Market. No compassion what so ever. Update. The owner of tooth group just called me on a private number to try and get me to take down my review. Obviously trying to suppress the incident and do damage control. At no point did my daughter scream during her visit and she got choked when the dentist tools touched the back of her throat. Of course the appointment is free, dental care for children is free. But you wasted my time seeing my daughter and dismissing her because she was scared. Utterly pathetic.